NONFOOD VENDORS APPLICATION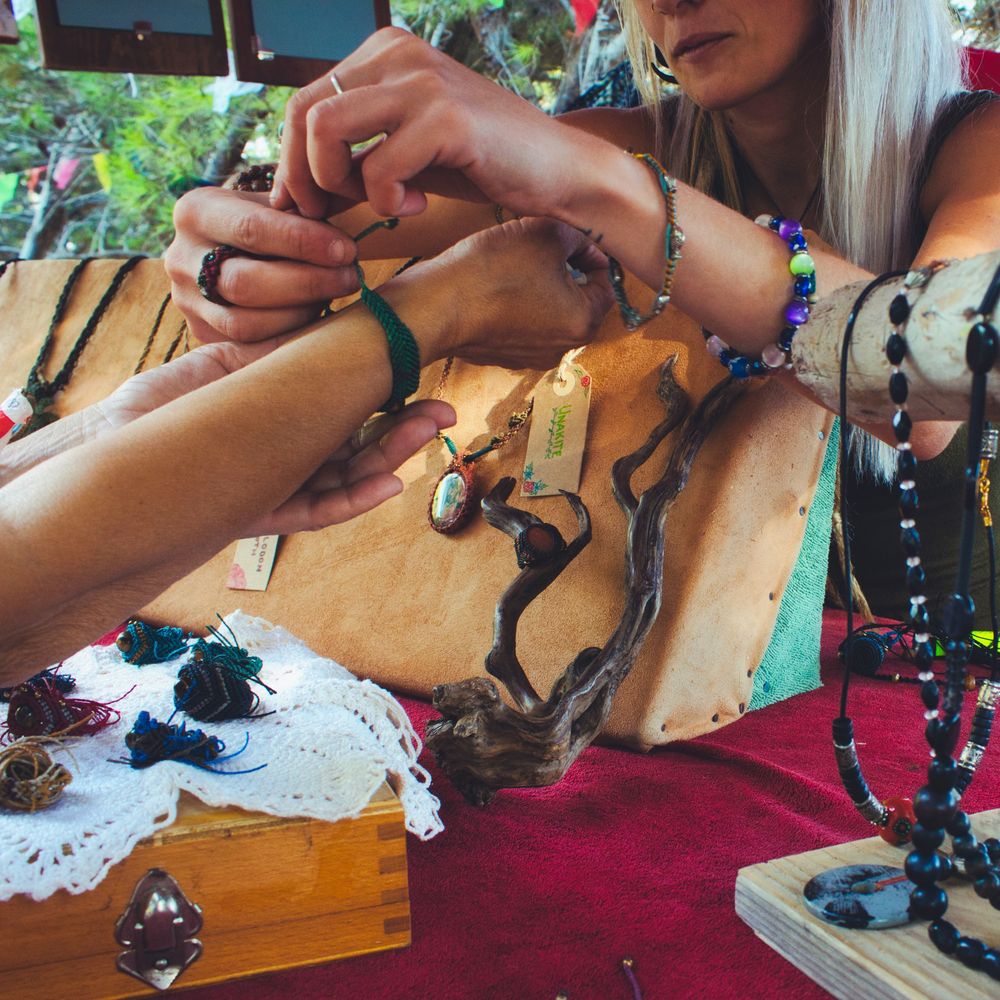 IT'S ALL ABOUT THE ARTS!
VENDOR APPLICATIONS OPEN
See below for more info and to SIGN UP!   
NONFOOD VENDORS SIGN UP BELOW
Yadaloo 2019 consisted of the main stage with national Country and Americana music acts, food vendors, and arts and crafts vendor spaces available. The event takes place along the Arkansas River at the North Shore Riverwalk Park in North Little Rock, Arkansas. All ages, with a target demographic of ages 21 to 40. 
In addition to our music entertainment, there will be areas and events set aside to feature all types of interactive art installations, which will nurture our inner child. These activities will be hosted by local art groups. Multiple arts and crafts vendors will feature their designs and products that are handcrafted and unique. 
ARTS & CRAFTS VENDORS:  We are specifically looking for high-quality, interactive, contemporary merchandise with goods that are handcrafted, hard-to-find, or unusual items that are not widely commercially available. We also are looking to present a limited number of resell merchants. We love Arkansas-based artists and merchants but certainly would like all those who'd be a good fit. Types: Live Painters, Handcrafted Jewelry, Leather Works, Home & Outdoor Decor, Interactive Art Exhibits, Apparel, Fragrance, Wood & Metal Crafts, Candles, Handmade Bath & Body products, Canned Goods, Kettle Corn, Gourmet Popcorn, Candies, CBD products, Concealed Carry Accessories & Apparel 
DOG PARK VENDORS: We will have a dog park! We are seeking vendors with dog-related products and services that would like to be positioned strategically near our dog park in the high-traffic area of dog owners and lovers! 
KID ZONE VENDORS:  We will have a kid zone tent where we want the kiddos to paint, create and interact. Looking for face painters, kid games, kid activities, figures, etc. 
INTERACTIVE & LIVE ARTISTS: We will be featuring live art exhibits and are actively seeking artists, such as live wood chainsaw artists, jugglers, graffiti artists, etc. 
SPACE AVAILABILITY: 
Yadaloo event site has 10x10 and 10x20 space options. The vendor sales area will span the full length of the entire park for year two with equal traffic flow to the best of our ability. We will space the food and beer vendors accordingly to encourage equal traffic flow and maximize visibility to you from all attendees. Multiple ATMs will be present on the festival grounds. 
FEES & PAYMENT: 
NON-FOOD VENDORS: $100 fee for a 10x10 space. $175 fee for a 10x20 space. Tent, table, and chair add-ons available upon request. (Electricity is provided at no charge.) 
DEPOSIT: Once approved, a $25 deposit is due with an application agreement for all vendors. This deposit will be deducted from your final total due 7 days prior to the festival. 
GUIDELINES: 
Pop-up tents are required in most cases. Vendors wishing to rent a tent at Yadaloo's volume pricing must do so on their entrance form (attached). We have 10x10 tents available for you for $50 each. 
Tables and chairs can be rented at Yadaloo's volume pricing. We have an 8' Table and 2 Chairs Package for $20. 
Vendors may not sell any item with the Yadaloo logo without the written consent of Yadaloo. 
Participants may not sell any item with the name or image of any act playing the Festival. 
All non-concession exhibitors are prohibited from selling any beverages. 
You may not sell any drug paraphernalia, tobacco products, weapons, or umbrellas of any kind. Ponchos and other rain attire are approved. 
You may not distribute literature, coupons, or other materials without prior written approval from Yadaloo. 
Booth load-in must be complete by 12 pm. Gates open at 1 pm. If you would like to keep a restocking vehicle onsite, please contact Yadaloo for information. 
Yadaloo will provide security but is not responsible for loss or damage to any items in the booth area. 
Sales tax collection and payment are the responsibility of all vendors. 
Loadout will be after the festival's end time of 11 pm. 
VENDOR TICKETS & DEALS: 
There are limited free vendor staff admissions and we will work with you on a case-by-case basis. The general rule is no more than 4 comp tickets per vendor. Contact us for other arrangements, within reason. 
LOAD IN TIMES & HOURS: 
Inform Yadaloo if you require any special load-in accommodations or timing. Load-in will begin at 8 am on Saturday, May 21, 2022. Tents may be erected a day before, please contact us for times. All booths must be fully installed by 12 PM on May 21st. Gates open at 1 PM and music acts play from 2-11 PM. All vendors are required to be open from 1 pm until 11 pm unless otherwise approved with Yadaloo. Remember electricity is provided at no extra charge and lighting your tent is important for after dark. All locations must be removed by 1 am on Sunday, May 22nd. unless otherwise arranged with Yadaloo. 
CONTACT US? 
If you have specific questions that aren't answered here, please call Susan Erwin Prowse at 323-919-2436 or email info@yadaloo.com. 
Please fill out the form below if you are interested in being considered for our festival! We will review your information and contact you to proceed with an agreement if we feel you are a good fit. Thank you!